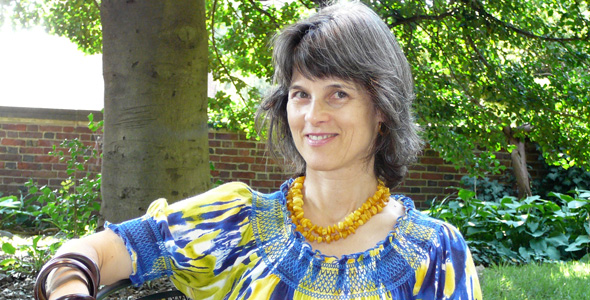 KATINA DEMETRA is an Intuitive Strategist, Forecaster, Trainer, and Professional Speaker.
She has been in practice for over twenty-five years. Her client base includes Professionals from the fields of Media, Publishing, Entertainment, Real Estate, Technology, Fashion, Beauty, Education, Health, and the Arts.
Her specialty is resolving the breakdowns, obstacles, and challenges presented by her clients. She identifies negative recurring patterns and devises strategies for resolution and reconciliation.  She then coaches and supports her clients to develop their innate intuitive abilities to claim and direct their own success.
As a compensation for a severe hearing impairment Katina discovered her intuitive talent. Rather than limiting her potential, she found powerful alternative ways of accessing the world through her intuition. Recognizing the enormous, and largely untapped potential for people to benefit through the development of their own intuitive abilities, Katina worked with DC Walton in creating Essential Intuition™. She continues to research and test the skill of intuition as an internal language that can be taught and mastered to create success.
In her partnership with DC, Katina discovered someone who had alternative and complimentary research and techniques. They then collaborated to develop the tools and practical approaches that became Essential Intuition™.
Read about our other partners:
Corrina Bouthilette